REEFER Skimmer RSK-300 is a high performance skimmer equipped with a Sicce PSK pump with a well-proportioned venturi as well as a diffusion plate and reaction chamber that optimize the air-water contact time for removal constant pollutants. It is recommended for mixed reef aquarium up to 1200 liters . The Sicce PSK pump provides a flow rate of 1000 l/h of water for 500 l/h of air .
Order it before 15:00 tomorrow and receive it on Thursday, December 7, 2023 with Chronopost - Livraison express à domicile
Designed to meet the needs of reefers, the REEFER™ Skimmers are very quiet thanks to the rubber silent blocks that dampen vibrations and their large silencer on the air inlet. Equipped with the FoamView™ window, an integrated skimmer neck cleaning system and a one meter drain hose with valve, they guarantee you a superb reef filtration experience.
The hydrodynamic diffusion chamber evenly disperses the fine bubbles created by the PSK pump through the skimmer cone without reducing air or water flow.
Quiet operation with vibration absorbing elements and a large silencer on the air intake.
3 assembly possibilities to best position the injection pump and the control valve according to your decantation.
Viewing window integrated into the collector to easily check and adjust the level of foam.
Manual cleaning device integrated in the collector.
Serrated precision valve for positive flow regulation.
Quick-fit pump for ease of maintenance.
Drain socket with 1m of hose.
Silent
High Efficiency
PSK pump
Easy Maintenance
Easy adjustment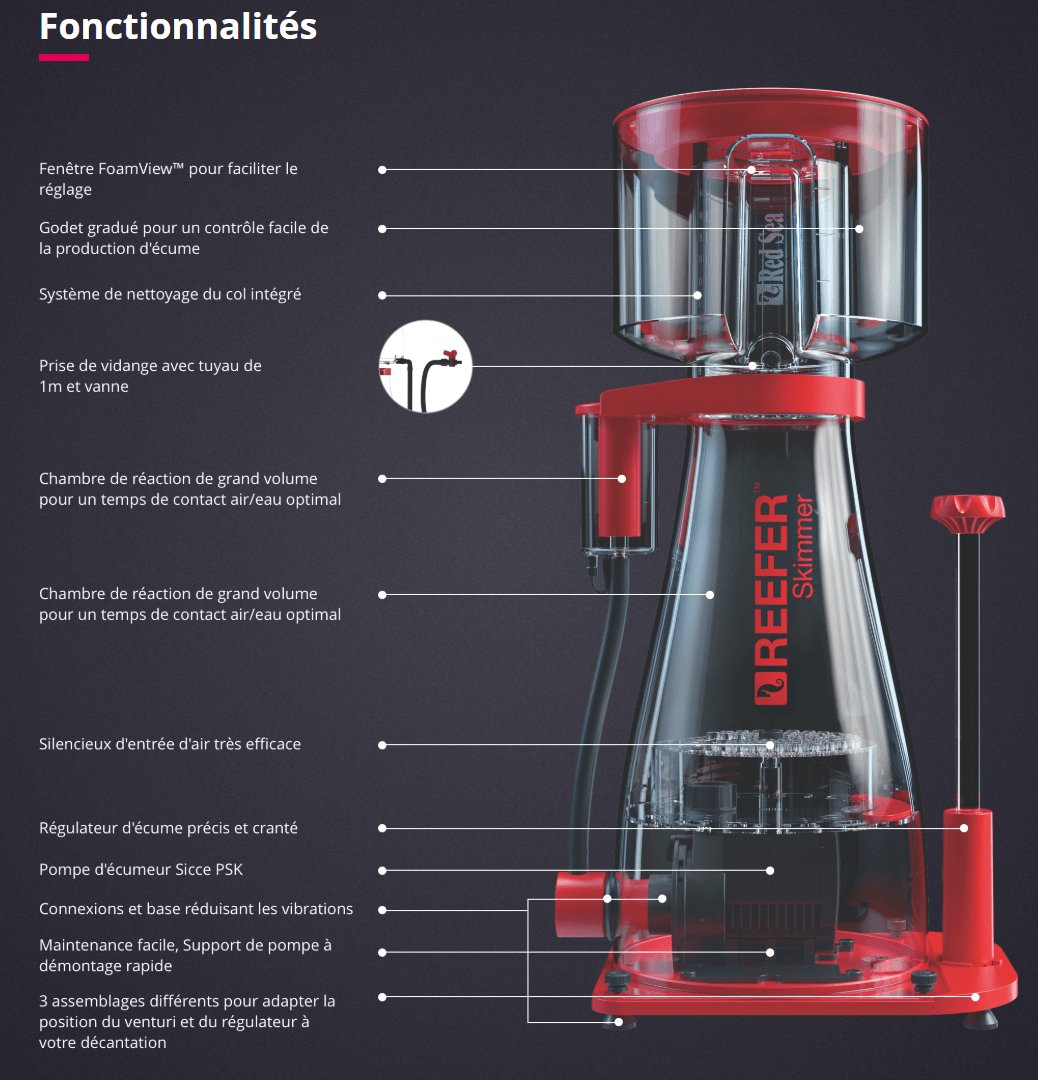 Recommendations and Features

Skimmer Orientation Options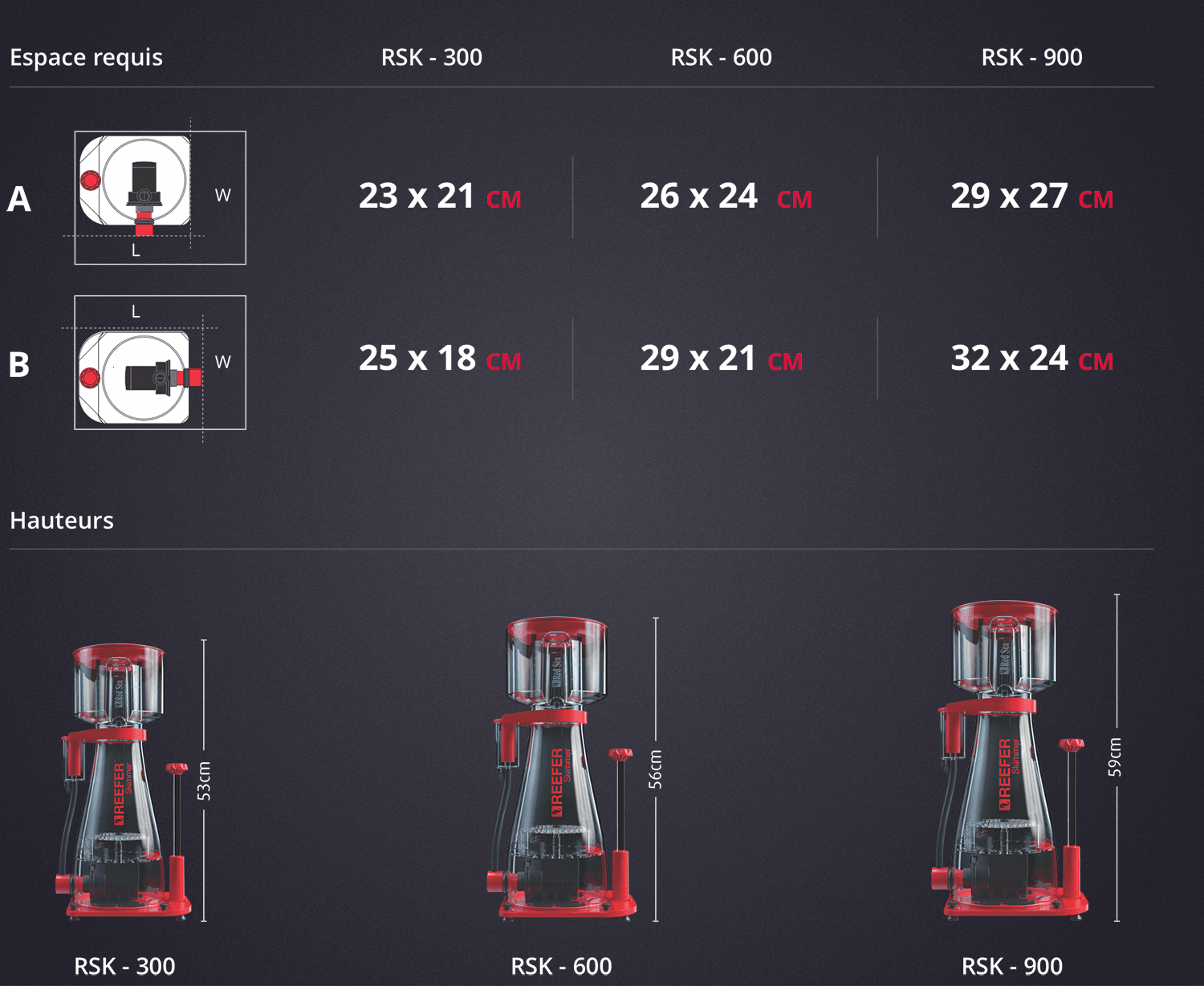 Red Sea Aquarium Compatibility Chart