Arka 's MyAqua 1900 quickly and effectively filters up to 99% of salts, bacteria and pollutants (such as nitrates, phosphates and heavy metals) from tap water, making it safe to use in any freshwater or saltwater aquarium .

myAqua 1900 achieves a water yield of up to 1:1 and contains only natural filter materials without chemical additives. It can be connected to commercially available domestic water pipes using the supplied accessories.
Features :
| | |
| --- | --- |
| Max. Daily outing | max. 1900 liters |
| Dimensions | approximately 434mm x 163mm x 418mm |
| Reverse osmosis water/residual water | Yield approx. 1:1 - 1.5 |
| Salt retention capacity | 98% - 99% |
| Debit | max. 1.32 l/min |
| Operating pressure | 1 - 4 Bar |
| Usable water temperature | 5 - 38°C |
| Power | 70W |
| Tension | 24V |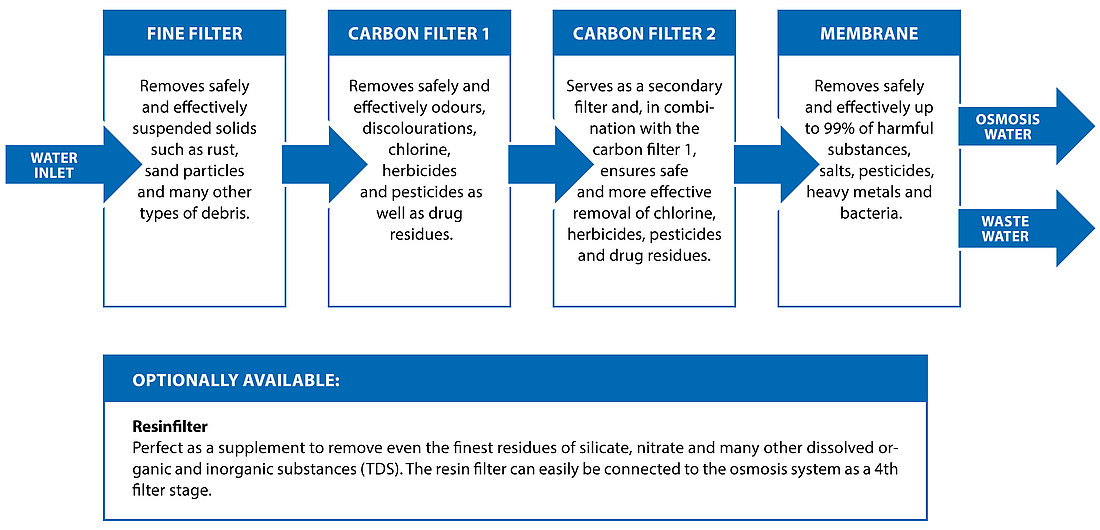 Facility :
The different components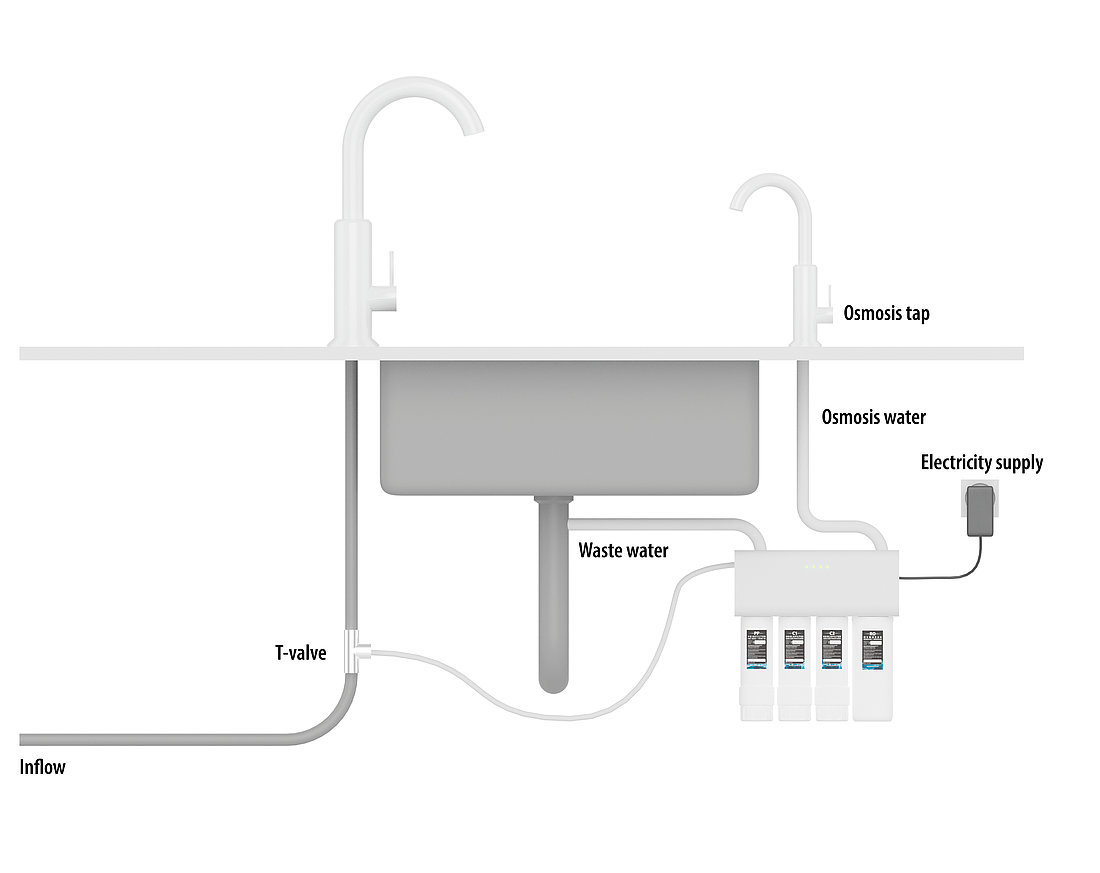 LED lights up white permanently = filter/membrane is working perfectly.
LED lights up red + 10 second acoustic signal = filter/membrane needs to be replaced.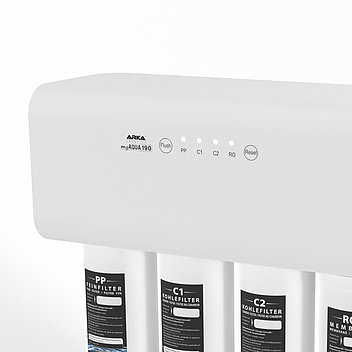 The filters can be easily unscrewed from their anchorage on the osmosis unit.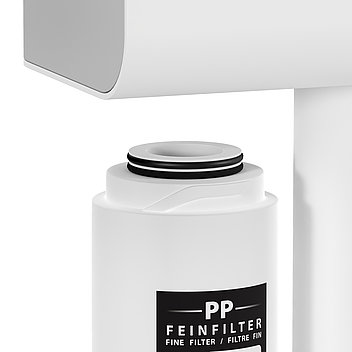 Can be connected to all standard domestic water pipes.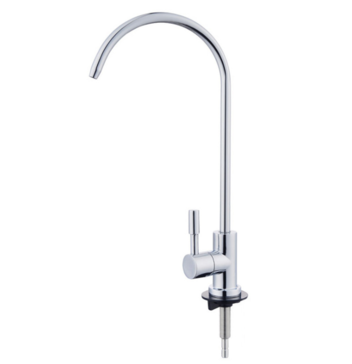 What they think
(and they are right...)
Samuel M. published the 21/03/2023 following an order made on 11/03/2023
tres bon produit
Noëllia C. published the 26/02/2023 following an order made on 19/02/2023
Alors là c'est le top du top, la Rolls-Royce des osmoseurs. Hyper simple d'installation et d'utilisation et d'une rapidité hallucinante. De plus le rapport eau osmosée/eau usée est 1l pour même pas 1l de rejet. Je suis bluffée... à moi les économies d'eau et de temps même si au départ c'est un investissement je ne regrette pas mon achat et j'en suis ravie. Je recommande ce produit à 200%.
Stephane W. published the 24/11/2022 following an order made on 17/11/2022
Habitué à un osmoseur basique, celui ci vous permet de faire un changement d'eau ultra rapide, idem pour vos ajouts d'évaporation. J'ai ajouté une cartouche résine à la place de la C2 et l'eau est à 0ppm au TDS. Un achat vraiment valable aussi sur la quantité d'eau de rejet avec un rapport 1/1. Merci l'économie sur la facture d'eau.